Forty-one states and the District of Columbia suspend, revoke or refuse to renew driver's licenses for unpaid traffic, toll, misdemeanor and felony fines and fees, resulting in more than 11 million debt-related suspensions nationwide. These suspensions not only prevent people from earning the money they need to pay their "court debt," but also undercut their ability to support themselves, their families and the community.
Driver's license suspensions make life almost impossible. Since 86% of Americans drive to work and many jobs require a driver's license, suspensions often cost people their jobs. Without a driver's license, people can't take their children to school, get to the grocery store, or even get the healthcare they need for themselves and their families.  And, because 83% of Americans report driving a car multiple times a week, many continue driving. When they do, they risk a criminal conviction, more fines and fees and incarceration.
Perversely, driver's license suspensions often undercut economic growth and undermine public safety. People who can't work or who lose income because their licenses are suspended have less money to spend and contribute to the economy.  And the time spent by law enforcement stopping, citing and arresting people for driving on a suspended license could be more productively used fighting serious crime.
Recognizing how ineffective suspensions are, policymakers are taking action. In the past two years, Montana, Texas, Virginia, Mississippi, California, Idaho, Maine, and the District of Columbia have enacted legislative reforms to tackle debt-based suspension.
To accelerate reform nationwide, more than 100 ideologically diverse organizations joined forces in September 2019 to launch the Free to Drive campaign. This national campaign is bringing together legal, policy, advocacy, grassroots, and research organizations committed to the principle that restrictions on driving privileges should only be used for dangerous driving, and not to coerce debt payment or to punish people who miss a court appearance.
The Free to Drive campaign has released a series of interactive maps that show which states suspend driver's licenses for unpaid fines and fees, how many licenses are suspended in each state, organizations working to reform that practice, and personal narratives from people harmed by license suspension.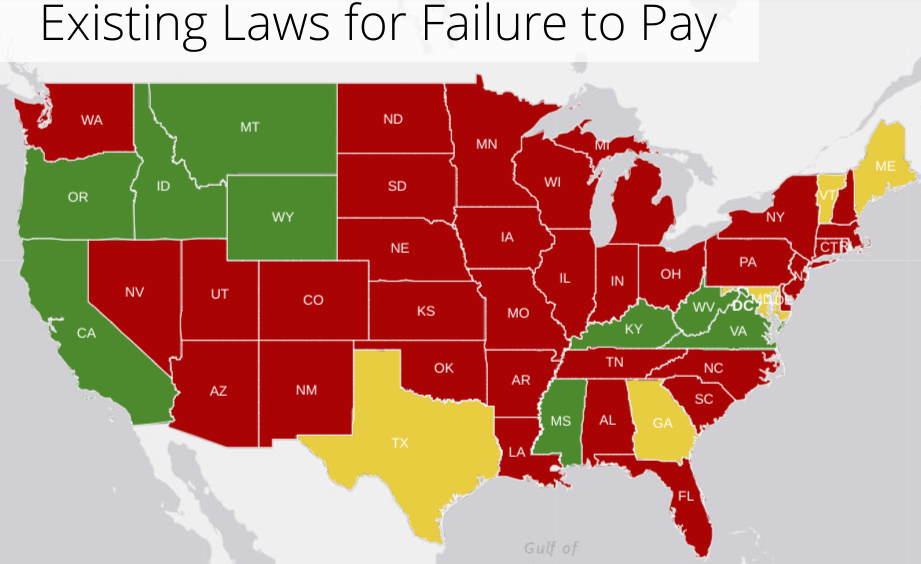 The Free to Drive steering committee includes the American Civil Liberties Union, Civil Rights Corps, the Fines and Fees Justice Center, Koch Industries, Lawyers' Committee for Civil Rights Under Law, Right on Crime, Southern Poverty Law Center, Texas Appleseed, and the Virginia Legal Aid Justice Center. A full list of coalition members can be found here.