In New Mexico — meaningful changes start from the ground up. Fines and fees reform, in particular, cannot be achieved by simply assuming what policy might be best for those whose entire lives have been destabilized by court debt. Comprehensive reform initiatives require the type of expertise that can only come from direct experience with New Mexico's courts, communities, and way of life.
In addition to our staff on the ground in New Mexico, FFJC uses models of reform which place those directly impacted by fines and fees policies within a central advisory role. Together with the Advisory Board, FFJC was able to develop an in-depth understanding of the needs of New Mexico's impacted communities and identify the key touch points that create undue hardship. In addition to issue identification, board members were also instrumental in providing oral testimony, message development, data collection, and outreach.
FFJC's advisory board model is more than just a means of prioritizing New Mexican voices within reform. It also serves as an incubator for budding advocates who are perfectly positioned to continue the work of fines and fees reform within their community. Our goal is to enable further systemic change by redistributing advocacy skills and expertise to communities starting with the advocates on our board.
Meet New Mexico's Advisory Board on Fines and Fees
Learn more about the exciting lives and interests of our current members and the experiences they bring to their work on the advisory board.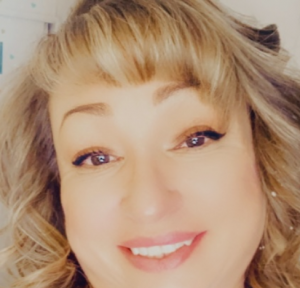 Yvette Medina is a behavioral health professional in New Mexico. She is a fierce advocate and a dedicated servant for her reentry and recovery clients. She currently raises her family in Pecos New Mexico but was born and raised in Santa Fe, New Mexico where she spends her free time advocating for criminal-legal reform with NMABFF and local recovery-service access with the Office of Peer Recovery and Engagement (OPRE). She has worked with The Life Link for the past 8 years and has seen the most vulnerable and displaced individuals in our community.
---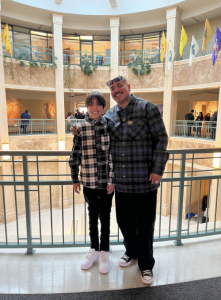 Sixto Aguirre has been working as a CPSW in the beautiful Espanola Valle for four years and has been in recovery for six. He has dedicated himself to supporting and guiding his gente to better their lives. His goal is to be a strong supporter and provide guidance to the people of our community and state and utilizing our local resources and programs available.
---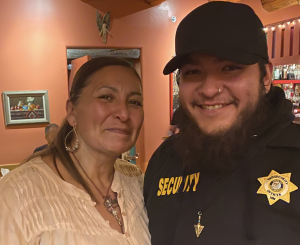 Mona Serna is a born-and-raised New Mexican from Santa Fe. She is proud to serve as a Peer Support Specialist in Espanola where she helps individuals struggling with substance-addiction show up for themselves through recovery. Mona has seen firsthand how whole communities thrive when the most vulnerable are granted compassion and care. She is thrilled to support this work and to help shape progressive policy in her home state.
---
Nico Zamora has lived in New Mexico for decades. He is a determined advocate and works hard on issues he cares about. Nico started his long-term recovery journey years ago and has since become a leader in the world of behavioral health and peer support in NM. He currently serves on multiple advocacy boards, including the Office of Peer Recovery and Engagement (OPRE) where he lends his guidance to the work of peer support professionals. In his spare time, you can find Nico marveling at New Mexico's beautiful landscape on his motorcycle. 
---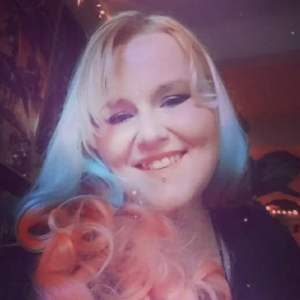 Ginger is a talented and passionate advocate. Originally from North Carolina, Ginger moved to Albuquerque, New Mexico in 1998 where she now raises her daughter, works as a multimedia artist, and dedicates much of her time to improving her community through art and progressive policy advocacy. She serves on multiple boards and volunteers with a variety of organizations including her local ACLU chapter. She is excited to have recently become a Certified Peer Support Professional where she can use her experience in recovery to support others. Through her experiences she provides inspiration to help women in the community change their lives, and to change the world!
---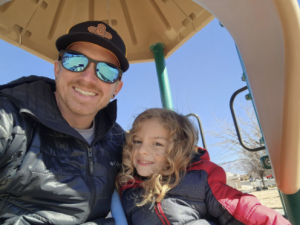 Matt moved to New Mexico in 2016, and he's always been eager to help others show up for themselves. Since he began his recovery over eight years ago, he aims to use his experience to advocate for vulnerable individuals and progressive policy reform. Today, Matt is a behavior health professional who currently serves on the City of Santa Fe's Alternative Response Unit. Here, he responds with compassion, lived expertise, and crisis management training to a variety of emergency calls for individuals experiencing mental health and substance abuse crises. Matt currently lives in Rio Rancho.
Could your experiences make you an ideal member of New Mexico's Advisory Board on Fines and Fees? Email our NM Deputy Director, Amber Farrell at afarrell@ffjc.us to inquire about joining! There are no specific requirements other than current residency in New Mexico.